Date/Time
Date(s) - 05/24/2016
8:00 pm - 9:00 pm ET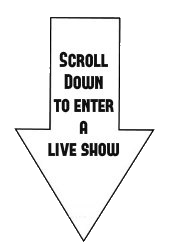 This is Teaching Tuesday with The Renee Richards Show.  For Teaching Tuesday our home is here at intuitalks click the link and go.
We will be looking at some things and talking about some things.  5 pacific 8 eastern
http://www.thereneerichardsshow.com/                   
Listen by clicking the button below!
No shows on this channel are currently available to join.
Category(ies)
Recent Listeners
mediumreneerichards
jennysatori
mamad
dianna
profundity
bryndur
supernaturalradio
dlms58
dragonfly
reverendraven
spiritually-happy
carywhisper
kathleenmoore
allen
curioustimes
biteradiome
dan
louise
jandrakebakke
renee-richards